AREAS WE SERVICE
Eastern Glass Tinting Co. is located in Boston, Massachusetts and serves the entire New England region. Our commercial division serves companies and office buildings anywhere in North America.

CONTACT US
You may reach our business office by calling 617.333.8468
Our mailing address is:
P.O. Box 290486,
Boston, MA 02129


email us at info@tint-it.com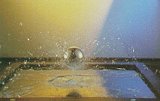 In rigid laboratory tests, a
five-pound steel ball dropped from
ten feet does not penetrate
Llumar film.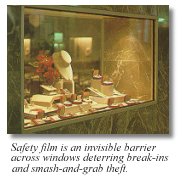 The Invisible Force
LLumar® makes films which cover the various needs of the market for different levels of protection. The thickness is the key design feature which separates the basic LLUMAR® line from the MAGNUM series safety and security films. MAGNUM films are made with layers of polyester film bonded by special adhesives and impregnated with ultraviolet inhibitors. Solar MAGNUM films also contain high performance metals and alloys which enhance their heat rejection properties and making their performance exceptional.

Protection Without Sacrificing Aesthetics
LLUMAR® MAGNUM safety and security film benefits don't omit aesthetic considerations. The MAGNUM series provides optically clear film without distortion and without a yellowed, cloudy or frosted overcast. In other words, this safety film helps your windows look great, too!

Holds Shattered Glass
All LLUMAR® MAGNUM films provide a safety factor through the unique adhesive bond to the glass. Even the thinnest of films will form a tough barrier which will hold shattered glass in place.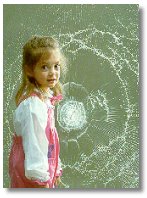 Resistance to Ultraviolet Rays
All films are enhanced with special ultraviolet inhibiting agents through a process developed by Courtaulds Performance Films.
LLUMAR MAGNUM series films reject up to 99% of the sun's damaging radiation in the UV band to dramatically reduce fading and deterioration behind exterior glass.
Protection Against Flying Glass
Broken glass, flying fragments, a compromised building envelope, all spell trouble for the property owner. Unprotected windows leave you vulnerable to damage from earthquakes, hurricanes, riots, terrorist activities and civil disturbances.
No film can guarantee 100% protection against the elements and against determined criminals...but LLUMAR MAGNUM can dramatically reduce damage and injury from these hazards.
Energy Savings
LLUMAR films are well known for their energy efficiency. The MAGNUM series also offers combination films which provide the high heat rejection properties of the most energy efficient films with the added degree of protection safety films offer.
Durable Scratch Resistant Surface
LLUMAR MAGNUM films are all available with Courtaulds Performance Films' patented SR coating. The industry's toughest and most durable coating for polyester films, crystal clear SR assures care-free maintenance with most conventional methods of window cleaning.
Eastern Glass Tinting
116 Cambridge Street,
Charlestown, MA 02129
617.333.8468

© 2018 Eastern Glass Tinting
Everything you see is protected by Copyright Laws